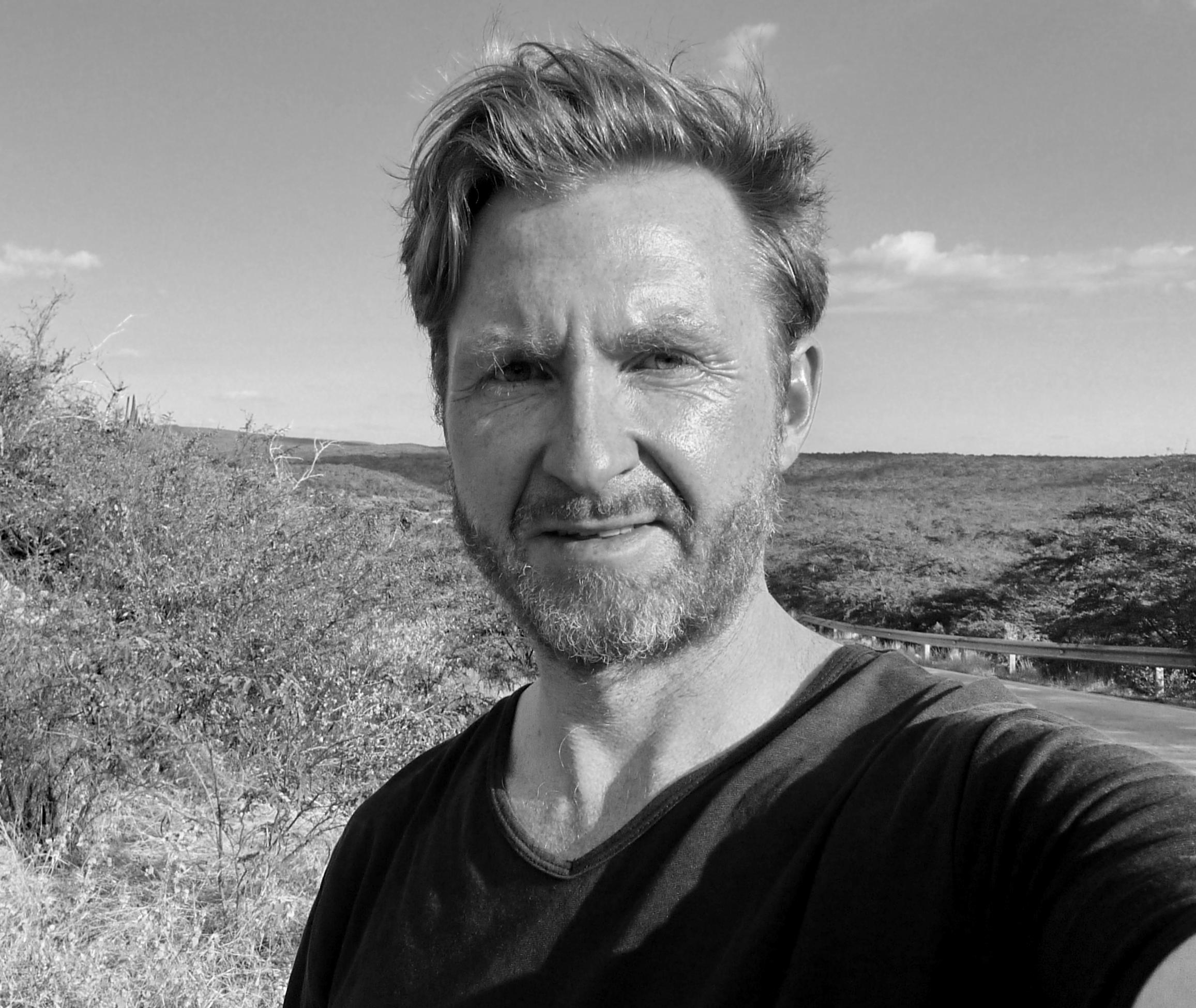 Eschborner, Jahrgang 1972. Ab 1993 Anderer Dienst im Ausland mit Aktion Sühnezeichen/Friedensdienste: Arbeit bei der Landarbeitergewerkschaft FLOC in Toledo, Ohio. 1995 Umzug nach Berlin: Nordamerikastudien und Lateinamerikanistik an der FU. Studium und Forschung in Valencia (Spanien) und Tijuana (Mexiko). Magister. Reisen. Foto-Ausstellung über die US-mexikanische Grenze innerhalb des MexArtes-Festivals im Berliner Haus der Kulturen der Welt.
Journalistisches Arbeiten seit 1992, zunächst Praktika bei Hersfelder Zeitung und anderen Lokalblättern, später beim Tagesspiegel. Volontariat. 2006 IJP-Stipendium in Rio de Janeiro, drei Monate bei O Globo. Danach freier Journalist und Reporter. Übersetzung und Assistenz bei ARTE-Dokus in Venezuela und Ruanda mit Filmemacher Dirk Laabs. Reportagen aus Argentinien, Brasilien, DomRep, Ghana, Haiti, Irland, Italien, Kolumbien, Kuba, Marokko, Mexiko, Nordkorea, Paraguay, Peru, Ruanda, Rumänien, Spanien, Taiwan, USA, Venezuela. Veröffentlichungen u.a. in Zeit, Zeit-Magazin, Zeit-Online, National Geographic Traveler, FAZ, Tagesspiegel, Cicero-Online, NZZ, WOZ, €uro, Das Magazin, Wiener Zeitung, Südwind, Concepts. Organisation einer Recherchereise für neun Kollegen/innen nach Ruanda im Rahmen von Journalists Network. Veröffentlichung zweier Reiseführer über die Dominikanische Republik im Dumont Verlag.
Seit Dezember 2012 freier Korrespondent in Rio de Janeiro.
Autor des Ende 2013 bei Dumont erschienenen Buchs "Das verlorene Paradies" mit Reportagen aus Haiti und der DomRep. 2017 erhielt ich das erste Stipendium des Right Livelihood Award, um die Situation des bedrohten indigenen Volks der Guarani-Kaiowá im Südwesten Brasiliens zu dokumentieren.
English:
Born in Frankfurt, 1972. Spent youth playing soccer and punkrock. After high school I volunteered 18 months with Ohio-based farmworker union FLOC. Toured Central America. Studied in Heidelberg, then moved to Berlin to immerse myself in North American Studies and Latin American Studies. Received grants for research and further studies in Valencia (Spain) and Tijuana (Mexico). Finished university with a master's degree. Fell in love with Latin America, traveled extensively. Exhibited photos of US-Mexican border within the MexArtes Festival of Berlin's renowned House of World Cultures.
Since 1992, I've worked as a print journalist, first at several regional papers, later at Berlin's "Tagesspiegel". Traveled to Rio de Janeiro with an IJP-grant, worked at "O Globo" newspaper while also working as a foreign correspondent. Thereafter freelancer and part time editor for "Tagesspiegel". Translated and assisted at TV-documentaries for ARTE in Venezuela and Rwanda with documentary filmmaker Dirk Laabs. Reported about a huge variety of topics from various countries: Argentina, Brazil, DomRep, Ghana, Haiti, Ireland, Italy, Colombia, Morocco, Mexico, North Korea, Paraguay, Peru, Rwanda, Romania, Spain, Taiwan, USA, Venezuela. My stories have appeared in "National Geographic Traveler", "Die Zeit", FAZ, FR, "Handelsblatt", "Tagesspiegel", "Zitty", WOZ, "Das Magazin", "Wiener Zeitung", among others. In 2011 I organised a research trip for nine colleagues to Rwanda within the framework of Journalists Network. Researched and wrote two travel guides about the DR. Also published a book with 21 travel reportages from the DR and Haiti in renowned publishing house Dumont, Title: "Lost Paradise". Since January 2013 I live and work in Rio de Janeiro. In 2017 I received the Right Livelihood Award's first journalism grant to research the situation of the threatened indigenous group Guarani-Kaiowá.